Outstanding Employee of the Year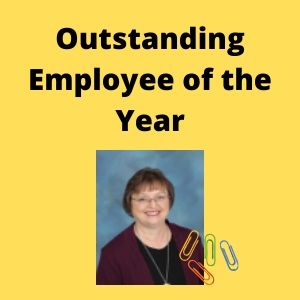 ---
Lori Daniels has been at Hopewell for 16 years. She left Hopewell for a few years but felt blessed to come back home! She began her career here as the Sims Operator, what is now the Data Manager. She is now our Secretary Treasurer.

Lori is married with 2 daughters and 3 grandchildren. She loves working at Hopewell and enjoys watching the children grow and mature every year.

Lori would like to thank the staff for the honor of voting her as Outstanding Employee. She loves each and every one of the staff.